Almanacs
Surveys over the course of the year.
Texts:
Calendarium eller Almanach, paa det Aar, effter vor Herris Iesu Christi Naaderige Fødsel 1605. (1604)
En liden Praxis Astrologica paa det tilkommendis Naadens Aar 1608. (1608)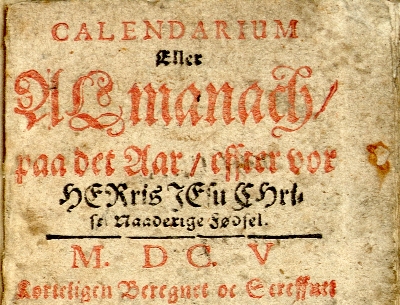 NB: The titles of the texts serve as links to CLARIN-DK where the original texts can be accessed.